Our extensive information will guide you to the best places to sightsee and experience unique activities in Auckland city. Our well-trained staff will help you arrange all of your travel needs in New Zealand. We'll be happy to make transport bookings for buses, trains, ferries and rental cars, as well as all tour bookings and accommodations for your adventures and excursions.
We can also provide competitive budget prices for backpackers, as we get a special deal from the tour operators.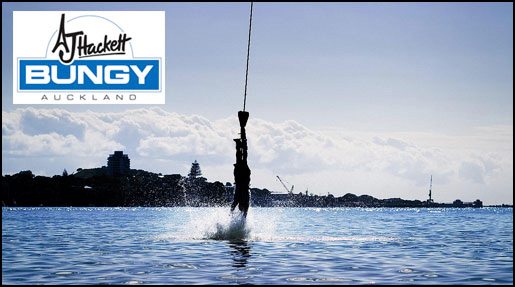 Dare to face you fear and jump from the specially-constructed-and sensationally-suspended retro 'Bungy pod'. The only Bungy in Auckland which captures the true spirit of this extreme country.
Located at Westhaven Marina and featuring some of the best views in Auckland, the Centre (known as the 'Bach'), has easy access, loads of parking, and you [...]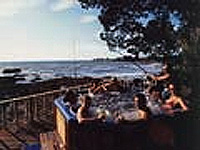 Consistently rated as one of New Zealand's top passes. You'll travel in a smaller intimate group around untouched beaches and be immersed in everyday Maori culture. You'll be the first to see the sun, experience unique horse and stingray encounters like never before. Kiwi Experience is the only operator to offer an East Cape trip [...]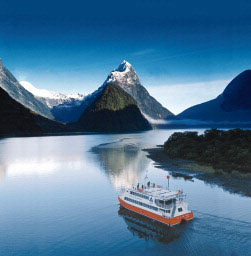 Ranked as the world's most beautiful place, the Milford Sound is a must-do when visiting the South Island. The Milford Explorer departs Queenstown and stops at the picturesque Te Anau township on the lake before heading through the Homer Tunnel into Milford.
Once there, you will go on an unforgettable two hour boat cruise through the [...]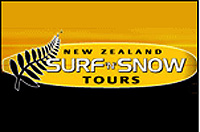 New Zealand is one of the major surfing destinations in the world. It has kilometres of scenic coast that are constantly pounded by swells from all angles. Since both coasts are so close together, you will find quality waves every day. The waves you will surf are as good and consistent as anywhere in the [...]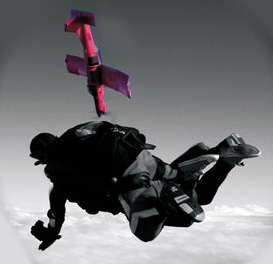 Taking in the sights of the Central Plateau of New Zealand and Lake Taupo is breathtaking through an aeroplane window. A comfortable flight taking in the view, climbing in style, until your chosen jump height is reached… then there is no window… it's just you, a lot of adrenalin and a completely unrestricted view!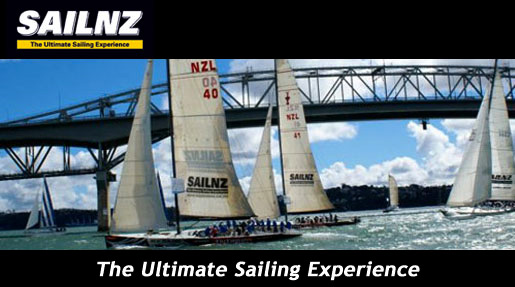 Join us for an unforgettable two hours sailing. A unique opportunity to participate as crew on an actual America's Cup yacht. Take the helm, exert energy on the grinders or simply sit back and enjoy the ride as we sail the beautiful Waitemata Harbour.


The America's Cup is the world's oldest and most prestigious sporting trophy [...]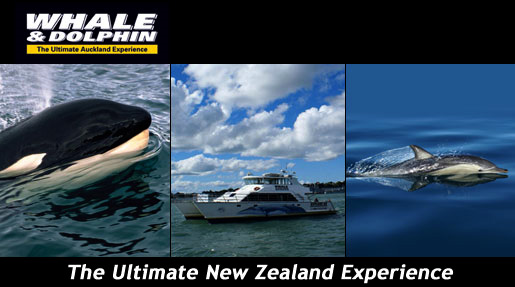 Come and join us in this 4 hour trip through one of the most biologically and geographically diverse marine parks in the world. We'll go looking for some of the 22 species of marine mammal that have been identified in the Hauraki Gulf, almost 1/3 of the entire world's population of species.
A one of a [...]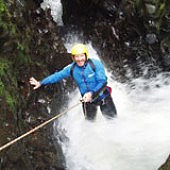 Abseiling (repelling) down showering waterfalls surrounded by moss and fern covered volcanic rock walls, swimming through pools of blues and greens, jumps, caves, and slides as you explore the Piha Canyon! You will also see the remains of the original pioneers wood constructed logging dam; learn about the local history and Maori culture.
Includes transport, bakery [...]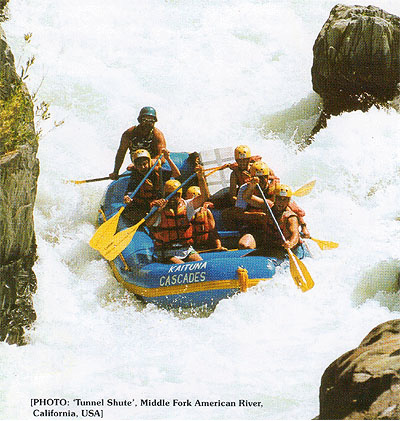 This company based in Rotorua raft/kayak on rivers in the surrounding Bay of Plenty region.
With the worlds highest commercially rafted waterfall (7 metres, 21ft) the Kaituna River is a whitewater enthusiast's dream come true.


Flowing through an extremely steep and narrow canyon, in 50 minutes you will paddle 14 awesome drops, including two waterfalls and some [...]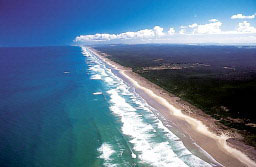 Located at the top of the North Island, 90 mile beach is the longest beach in New Zealand. It's widely known for its enormous sand dunes and it's resemblance to the Sahara Desert. This white sanded beach is a must see for those who adore the sand and sea.
If you are into surfing, you can [...]